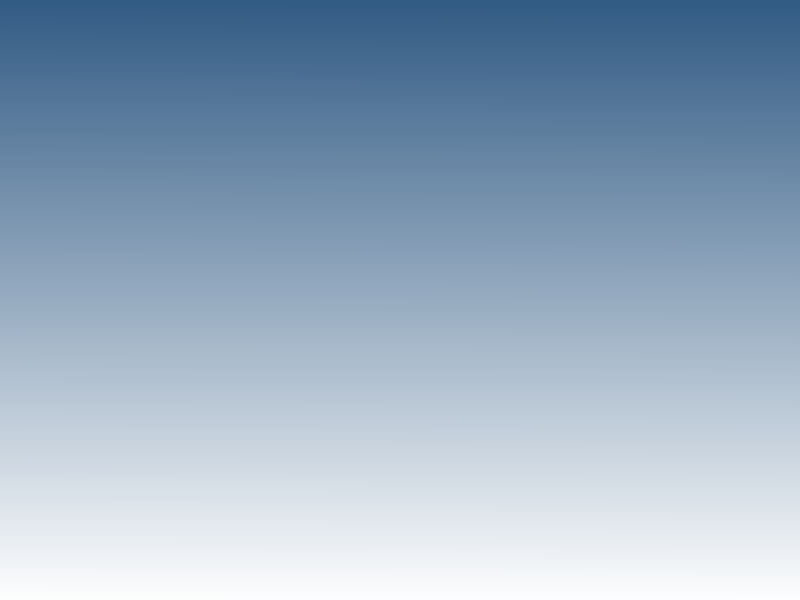 20 oz. CANDLE ARRANGEMENT. This is a 20 oz. soy candle with a floral topper.  The candle top is functional as well as beautiful.  Display it on a table as a centerpiece by itself or hang it on a wall or door.  (see the photo on our home page). This piece can be custom ordered in other flowers let us khow what you are looking for. $30.00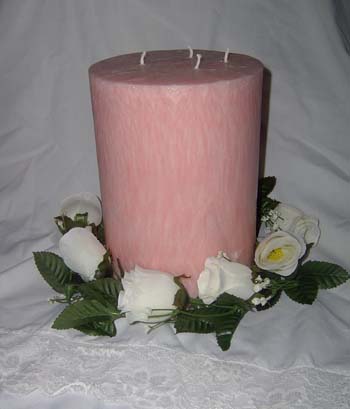 3 or 4 Wick Unity Candle 6 inch wide x 8 inches tall.

This is a very large and beautiful palm wax candle.  (Please allow at least 2 weeks when ordering this item). $45.00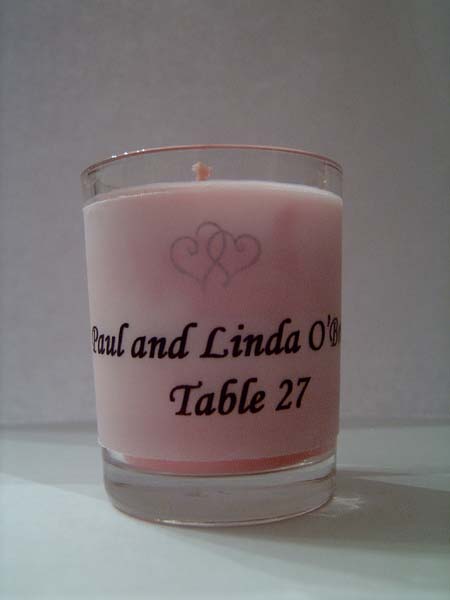 3 oz. CANDLE PLACE CARDS. What a cute idea!!  This is our most requested item!!!!  These will be the hit of your party.  Favors and place cards all in one.  The candle wrap is removeable so after the event your guests can have a plain votive candle if they choose.  The cost is $5.00 each and includes the printing!!!  Just send us your seating arrangement and we will print them for you. Select your color and scent from our list or send us a swatch of fabric and we will try to match your color.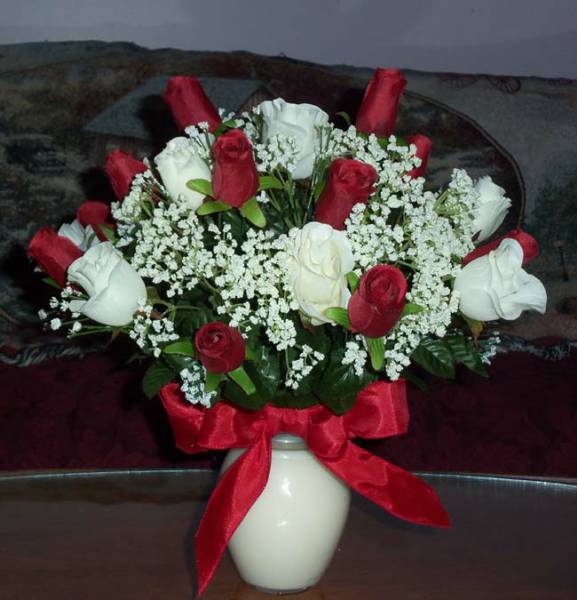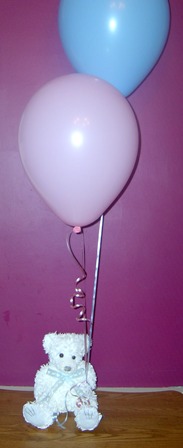 This item can be ordered on our Scented Wax Bears page.   This photo will give you an idea for a great centerpiece for your next baby shower.  This item can also be adapted for bridal affairs.   These bears come wrapped in a cello bag adorned with a pretty curly ribbon. Care instructions are included.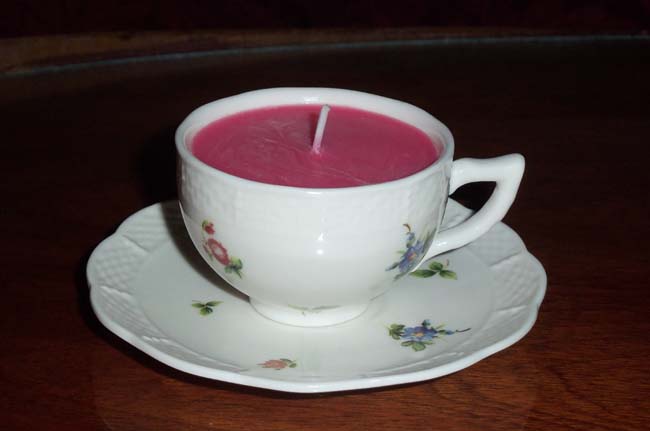 Miniature Tea Cup Candle Bridal Shower FavorThis is a beautiful candle that not only looks great it smells so sweet! Any tea lover or coffee drinker, tea cup collector will love this. This cup is 4 oz. of luscious creamy soy  in your choice of scents. We use a very high quality soy wax as well as highly concentrated oils. The wax turns clear as it burns. The scent will permiate the entire room. I love to see many of these sitting on a table. Spring is definitely in the air!  Because the candle is made from natural soy, when the candle is all gone, simply rinse out the left over wax in the cup with hot soapy water and you have a great keepsake! 

$8.00 (please contact us for special pricing on 10 or more.   Special shipping rate available on large orders.)